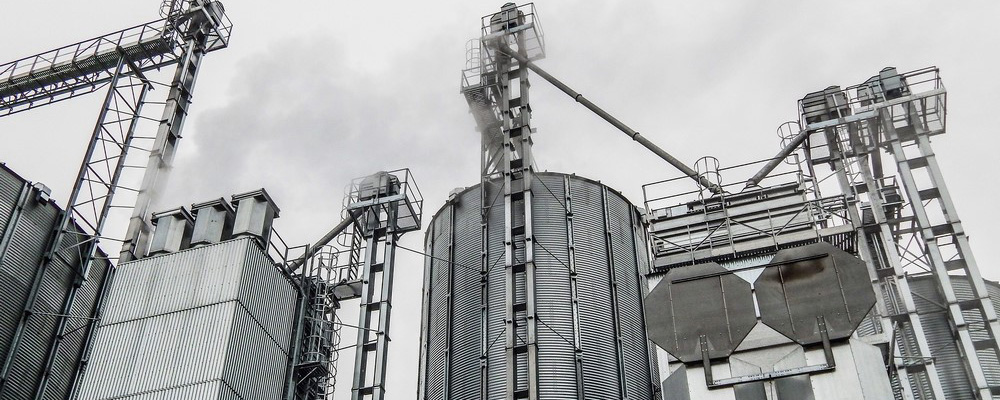 WE ARE DESIGNING -TESTING – IMPLEMENTING
We are the only one in Poland and one of the few companies in the industry in the world that has its own Research and Development Center. The main element of R&D Center is its own drying and storage complex with a capacity of 26,700 m³, built at our production plant in the Legnica Special Economic Zone in Chojnów, Poland. This is where we test and implement innovative, unique technological solutions. In 2020, we completed tests of the latest solutions designed by FEERUM engineers, including high-performance shutters and belt conveyors. The starting point for research works are primarily the needs reported by customers and our own ideas.

All new FEERUM products have to pass multi-stage tests at the facility in Chojnów. It is during the tests of the newest solutions that we receive and dry tens of tons of corn each year. Tests give us confidence that a reliable, high-quality product goes into serial production. This fact is reflected by almost 100% satisfaction of our clients.

Research and Development Center is a team of mostly young, talented engineers, supported by scientists from the Wrocław University of Science and Technology and the University of Zielona Góra. In connection with the performance of the contract for the construction and revitalization of five drying and storage complexes in Tanzania, our Research and Development Center also cooperates with the Dar es Salaam Institute of Technology and Mbeya University of Science and Technology.
PATENTS
FEERUM designs many innovative solutions that often receive patent protection.

These include:
A unique way of drying grains, ensuring the preservation of their highest quality and nutritional value
Silo internal basket
A silo hopper with an external ring
The method of joining the vertical ribs of the silo jacket, especially made of corrugated and vertical sheets with an open cross-section and the vertical connector of the metal sleeve of the silo, especially of corrugated sheets
Spiral counter-current heat exchanger
Tubular gas-gas heat exchanger
Mesh filter that discharges particles after the grain drying process
INNOVATIVENESS
Innovativeness is of great importance to FEERUM. For us, this is not a fashionable slogan. This is a significant element of our competitive advantage.

Our effort is directed towards the design of innovative solutions, the aim of which is primarily:
Further improvement of the quality of the stored grain and its nutritional value
Reducing the demand of our complexes for energy
Increasing their efficiency
Increasing their reliability
Protecting the natural environment by reducing noise and dust associated with the process
Further automation of processes
Reduction of production costs
Reduction of operating costs
WHAT MAKES US DIFFRENT?
For mass production, we give only reliable products, tested during multi-stage tests.
We have the knowledge in innovation that we constantly expand and experience, which we constantly enrich in cooperation with grain producers in Europe, Asia and Africa.
We design, test and implement unique, innovative and patent protected solutions.
We care about the efficiency and effectiveness of our solutions in order to minimize losses, optimize costs and increase the quality and value of stored grain.
We promote the idea of sustainable agriculture, we support education regarding the care and protection of grain.
We emphasize the need to protect the environment.
We are convinced that the right to have proper food is a fundamental human right. We want to work for its universal implementation.