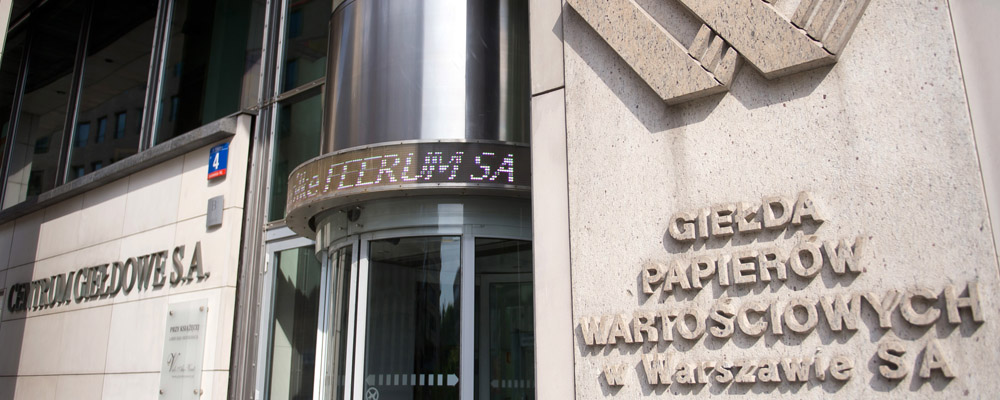 Market Abuse Regulation
In connection with the entry into force on 3 July 2016 of Regulation (EU) No 596/2014 of the European Parliament and of the Council of 16 April 2014 on market abuse (Regulation on market abuse) and repealing Directive 2003/6 / WE of the European Parliament and of the Council and Commission Directives 2003/124 / EC, 2003/125 / EC and 2004/72 / EC ("MAR Regulation") persons closely related to the Members of the Management Board and Members of the Supervisory Board of FEERUM SA are obliged to notify the Company and the Polish Financial Supervision Authority about transactions made on own account on FEERUM SA financial instruments.

Notification procedure
A scan of signed notifications should be sent by e-mail:
1. to FEERUM S.A. to the address: relacjeinwestorskie@feerum.pl
and
2. to the Polish Financial Supervision Authority to the following address: notyfikacje.art.19mar@knf.gov.pl

Files to download
• SPOSITION OF THE OFFICE OF THE FINANCIAL SUPERVISION AUTHORITY COMMISSION ON THE METHOD OF COMPLETING NOTIFICATIONS ON TRANSACTIONS
• NOTIFICATION FORM FOR TRANSACTIONS ON FEERUM FINANCIAL INSTRUMENTS

A closely related person means:
a) spouse;
b) a dependent child in accordance with national law;
c) ) a family member who remains in the common household on the day of the transaction for a period of at least one year;
d) a legal person, a group of enterprises or a partnership, in which the managerial duties are fulfilled by a member of the FEERUM SA Management Board or Supervisory Board. or the person referred to in point a), b) or c), over which such person exercises direct or indirect control, which was created to benefit the person or whose economic interests are largely consistent with the interests of such a person.