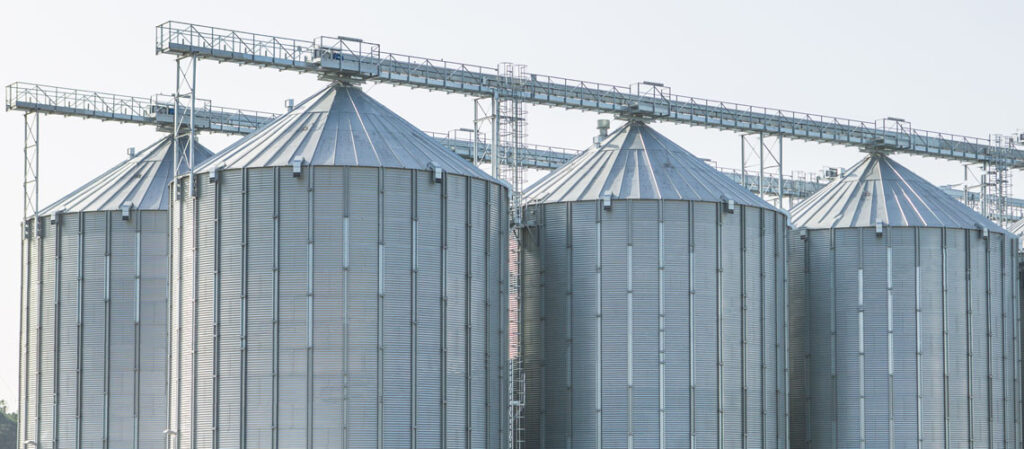 FEERUM silos are used for long- and short-term storage of grain, mainly cereals, including maize and oilseeds. We produce flat bottom, conical bottom, forwarding, square, feed and non-standard silos at the customer's request.
Product that will last for years
We design silos with a diameter from 1.9 to 33.4 m and we produce them from galvanized corrugated construction sheets. The use of corrugated sheet reduces the heating of the silo from the sun's rays, provides a more robust construction and guarantees a longer service life of the silo. The strength of the silo construction is additionally increased by the method of fitting side covers with use of so-called brick method, where the bottom layer of the plating is tied by the upper layer moved by half its length.
Silos resistant to high temperature
In silos we use ventilators, electric ventilation or gravity ventilation, thanks to which we minimize the process of condensing water under the roof in case of temperature differences between the interior of the silo and the surroundings. We have also developed a silo ventilation system that simultaneously cools and aerates the grain. In addition, thanks to the temperature monitoring system, we can observe the temperature of the grains online, what allows storing in a conditions that prevent the development of biological processes.