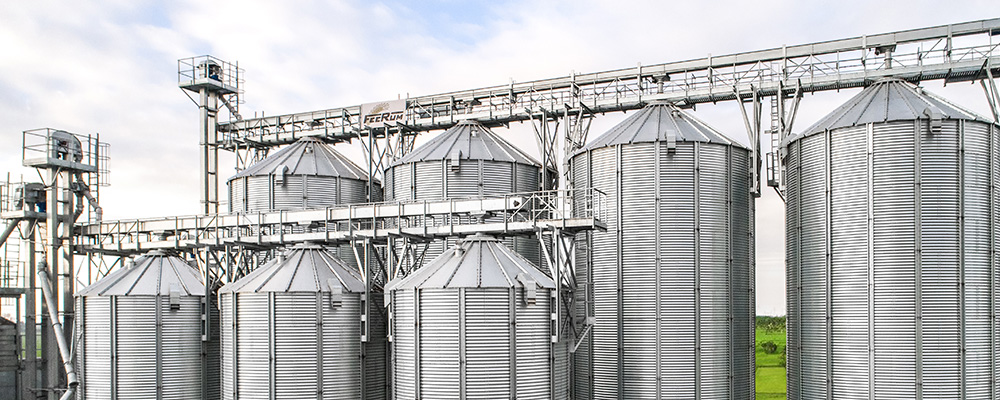 The hopper bottom silos are intended for temporary storage of wet grain immediately after the receipt as well as long-term storage of dry grain. They are most often used as buffer silos for dryers and cleaners.
The hopper bottom-shaped discharger allows the silo to be emptied quickly and without maintenance. There is no need for additional equipment for grain removal and there is no need to clean the silo inside, because the grain is completely unloaded by gravity. The hopper also protects the contents of the chamber against external factors.
Depending on the purpose, we offer silos with different hopper angles: 40˚, 50˚ and 60˚, diameter from 1.9 to 8.6 m and volume from 8 to over 1180 m³.
We also have conical bottom silos for difficult to discharge materials, such as bruised grain or oil cake.
The hopper bottom silos can be placed individually, in batteries, creating a drying – storage base.