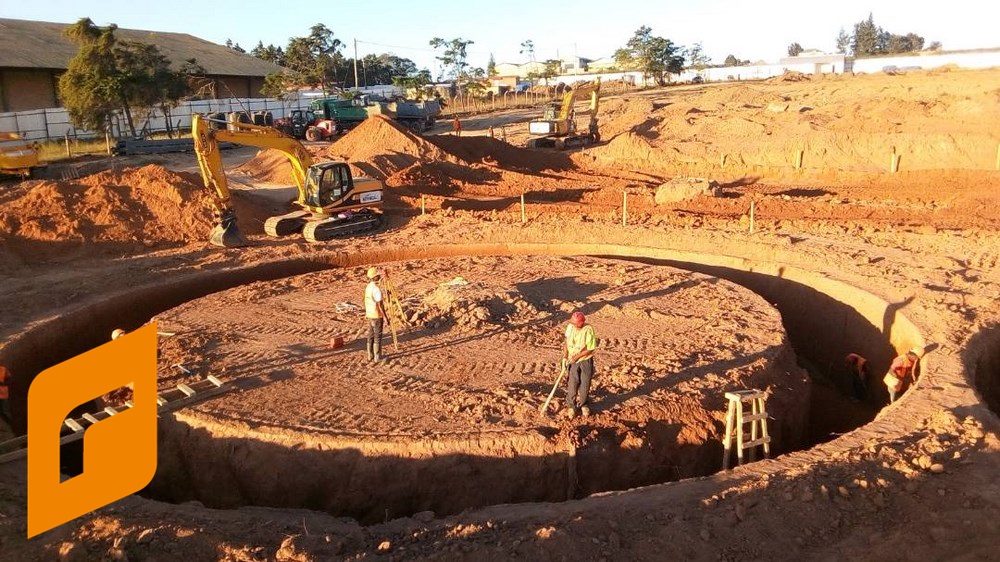 Behind us all the preparatory work related to the development of land for construction in all 5 locations. We have completed over 48 percent of deliveries in the field of machinery and equipment complexes. An ambitious plan for the construction of modern grain silos over 11,000 km from Poland is being implemented.

FEERUM S.A., a leading producer of comprehensive grain elevators in Poland, also operating on export markets, accelerates work related to the construction of grain silo complexes in Tanzania. The company has received another part of payments in recent days, this time for 6.6 million USD, or 24.5 million PLN. The assembly of the first silos is planned for autumn.

FEERUM will build five grain silo and storage facility complexes in Tanzania, and revitalize the existing warehouses. The total value of the contract concluded between the Company and the National Food Reserve Agency (NFRA) is 33.14 million USD. Earlier, in February 2018, FEERUM received nearly 5 million USD in advance for this task. This means that FEERUM has already received almost 35 percent of the total amount. The company's activities are supported by the Polish embassy in Tanzania represented by ambassador Krzysztof Buzalski.

The company has completed preparatory work related to the development of land for construction. From April this year, she has carried out a wide range of works related to, among others with the fencing of all construction sites, connection of water and energy for construction purposes, and construction of a social-office village for NFRA employees. At the turn of May and June, residential facilities for employees of FEERUM were organized, temporary cement warehouses and workplaces for the preparation of steel and carpentry elements.
– So far, we have produced about 60 percent and completed over 48 percent of deliveries in the field of machinery and equipment complexes. We also received the first payments. All works are carried out in accordance with the schedule provided in the NFRA contract. Our ambitious plan to build modern grain silos over 11,000 kilometers from Poland are being implemented – informed Daniel Janusz, president of the board of FEERUM S.A.
In accordance with the provisions of the contract with NFRA, FEERUM should implement five Tanzanian investments within 18 months of obtaining the necessary approvals and permits. Design work was completed in February. The company already has building permits for all locations.
– We are ready to start foundation works. Currently, 10 to 15 people work on each construction site, after the commencement of reinforced concrete works, this number will increase up to 50 people in one location. We plan to implement the assembly of the first silos in the autumn – emphasizes Remigiusz Starczewski, construction director of the FEERUM Tanzania Branch.
Together in 51 silos you will be able to store over 190,000 cubic meters of grain.
This is a strategic investment from the point of view of the Tanzanian government. Currently 40% food produced in Africa is wasted due to poor harvesting and storage methods. Meanwhile, it is estimated that the demand for grain on this continent will increase by 2050 by more than 330 percent. FEERUM Tanzania Branch is registered and operated in accordance with Tanzanian law. He obtained all the required licenses and permits. The branch is managed by a local manager supervised on-site by the director of African markets.