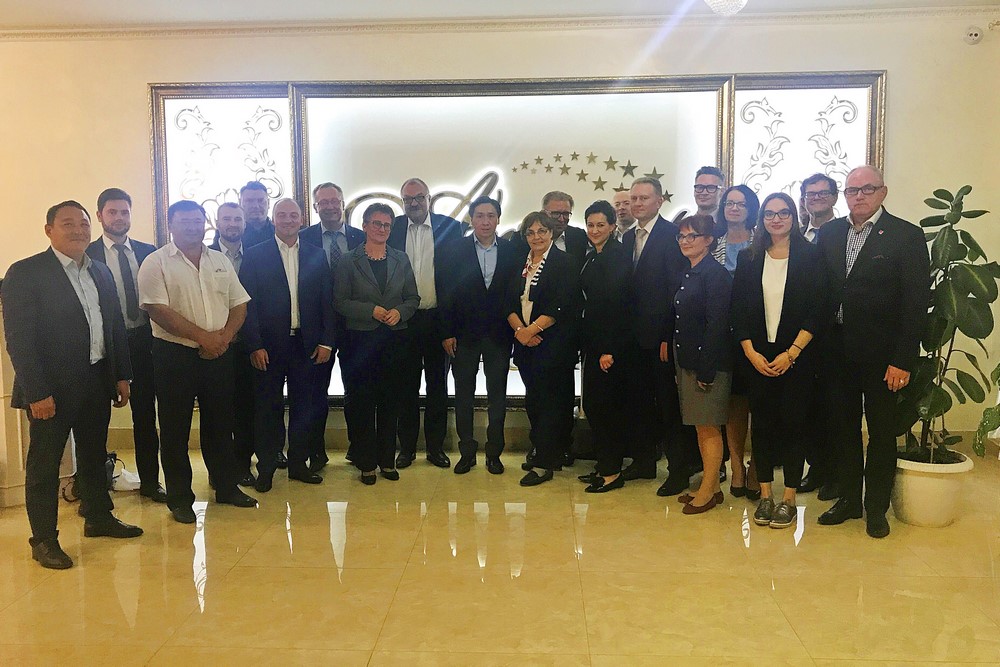 The company represented Lower Silesia at the international exhibition EXPO 2017 in Astana, Kazakhstan. Together with other leading Polish enterprises, it encouraged the participants of the Polish-Kazakh Economic Forum to develop economic cooperation.

Lower Silesia is one of the 10 fastest growing regions in Europe, and the companies operating here are the leading players on the Polish and international market. FEERUM representatives represented the offer of Lower Silesia, encouraging partners from Asian countries to broader cooperation with Polish enterprises. The company also took part in the Polish-Kazakh Economic Forum, which accompanied the official visit of the President of the Republic of Poland Andrzej Duda in Kazakhstan.

– We are developing commercial activities in the Russian Federation and Kazakhstan, where marketing efforts have been intensified through effective participation in exhibitions, agricultural fairs, as well as in thematic conferences organized by the governments of both countries. The first effects of cooperation are complex commercial offers worth PLN 15 million. In the last week, we received a dozen or so offers from agricultural entrepreneurs from Kazakhstan, who were interested in, among others, our comprehensive drying and storage facilities and grain transport systems. Our participation in the Polish economic mission at EXPO 2017 is another step in the consistently implemented activities related to the development of the company – informs Daniel Janusz, president of the board of FEERUM S.A.

The FEERUM delegation established interesting contacts with partners taking part in economic meetings accompanying the EXPO 2017. B2B talks were particularly successful during the visit of the Lower Silesia delegation in the town of Kokczetaw in the Akmola region.

Kazakhstan is one of the fastest growing economies in the world, the richest and the most economically developed country in Central Asia. Over the past 20 years, Kazakhstan's GDP has increased almost twelve times, and economic growth for seven years has been at an average level of 10% of GDP annually. In 2015, Kazakhstan became a full member of the World Trade Organization (WTO), and in March 2016 ratified the agreement on enhanced partnership and cooperation with the European Union. Agriculture and agri-food processing are industries in which there is a potential for closer cooperation with Poland.

FEERUM's strategic goal is to become an important player on the international market. The company plans to increase sales through the development of the design department, expansion of the production base, investments in modern technological solutions and intensification of sales activities on foreign markets.