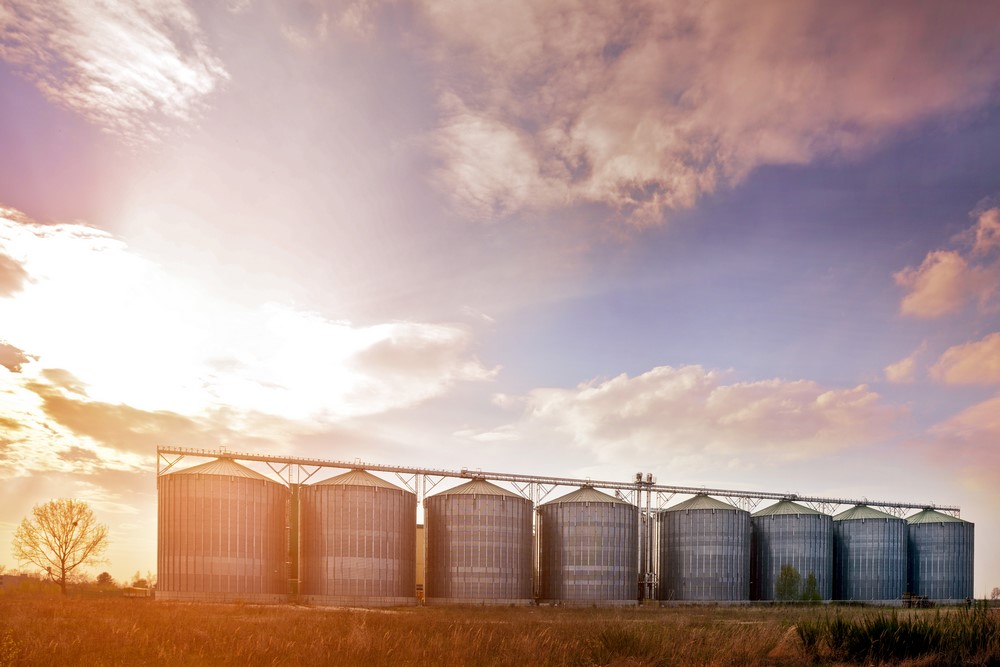 The storage complex built by FEERUM for Młynpol within 7 years of uninterrupted work has processed 2 million tons of grain, with a minimum daily consumption of 800 tons of cereals. It is one of the largest drying and storage facilities and at the same time the most modern grain reception point in Poland.

FEERUM built complex in Osła as the General Contractor from the very beginning. The first stage of the investment lasted less than a year, despite difficult weather conditions and the necessity of partial replacement of the land. The facility consists of 8 flat-bottomed silos with a capacity of 9,000 tons each, and 6 funnel silos with a total capacity of 6000 tons. The facility is also equipped with a high-performance dryer, whose efficient and effective work allows the service of suppliers even during harvest.

The Młynpol plant in Osła is one of the most modern and largest grain reception points in the country. Młynpol cooperates with the largest producers of cereals, as well as with farmers with a small crop area – but always from Poland.

Grains under control

The process of accepting and storing cereals is controlled by a computer. The grain after passing the plant undergoes thorough, multidirectional tests. The selection of each batch of raw material is carried out using the traditional method and using modern equipment. – We have used a system that allows monitoring and registration of the parameters of the stored raw material, thanks to which the proper grain storage conditions prevail in the Młynpol facility for many months, without lowering its properties – says Wojciech Marciniszyn, commercial director of FEERUM S.A.

Intensive use

The quality of FEERUM products means that despite the intensive use of the object, the transport devices used in the complex do not show excessive wear. – We are very happy with the cooperation with FEERUM. All suggestions that appeared during the design of the facility and those that appeared during the long-term operation of the facility were fully implemented. It is important for us to support the FEERUM service department in the trouble-free exchange of parts that are subject to wear. Efficient service in the case of a complex working 365 days a year is the key – emphasizes Jerzy Pelc, manager of the Młynpol plant in Osła.

Products offered by FEERUM are appreciated by customers in 12 countries. The company has so far carried out investments with a total capacity exceeding 3 million m³.